ANGELS LANDING: ZION NATIONAL PARK (page 7)
This hike is the mother of all hikes. Do it first or last, but do it.
This is the beginning of Walters Wiggles. The zig-zag climb up to the observation point of Angels Landing. You can see you had better be in shape!!! This is not a joke, and you should also notice there are no hand rails to keep you falling to your death.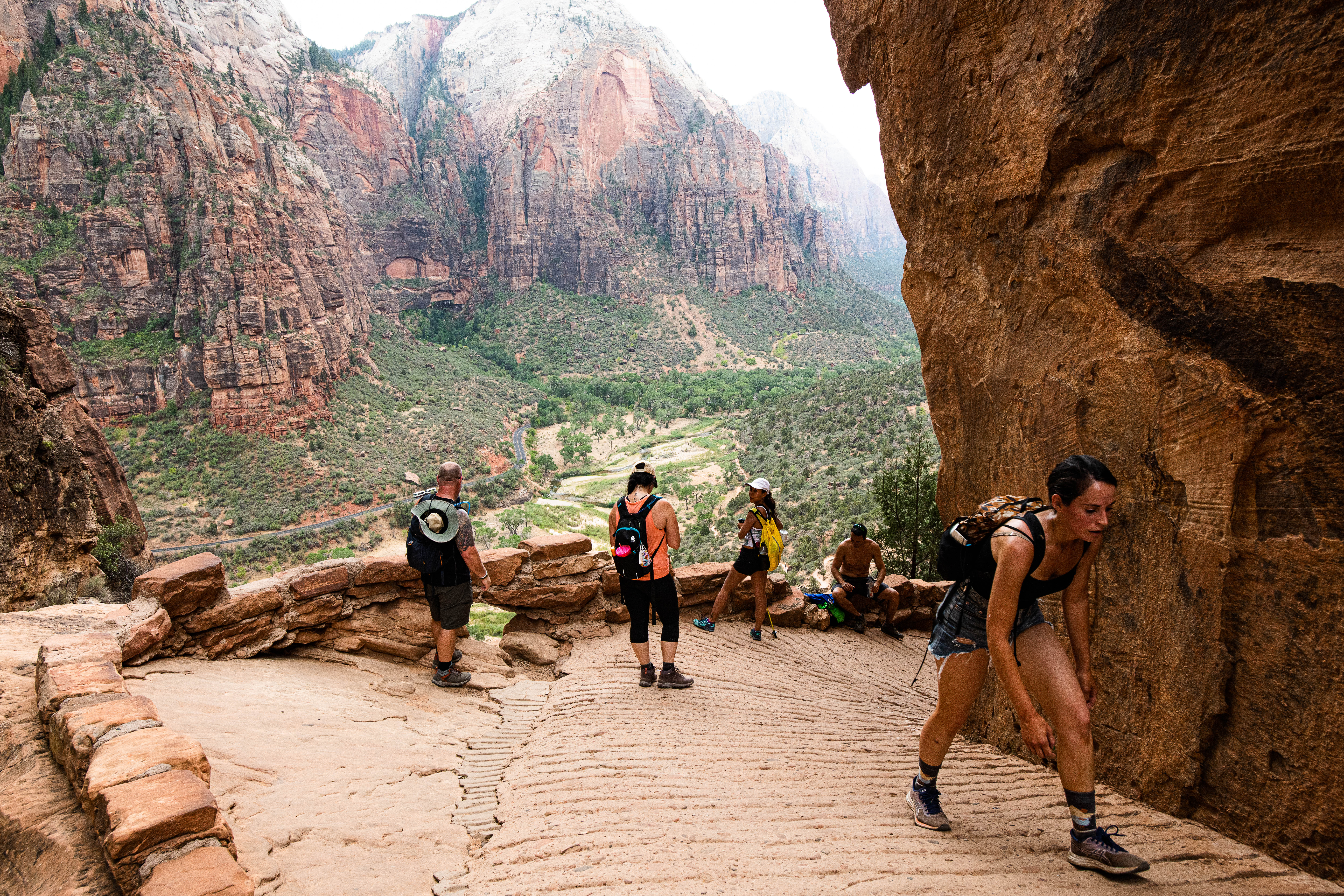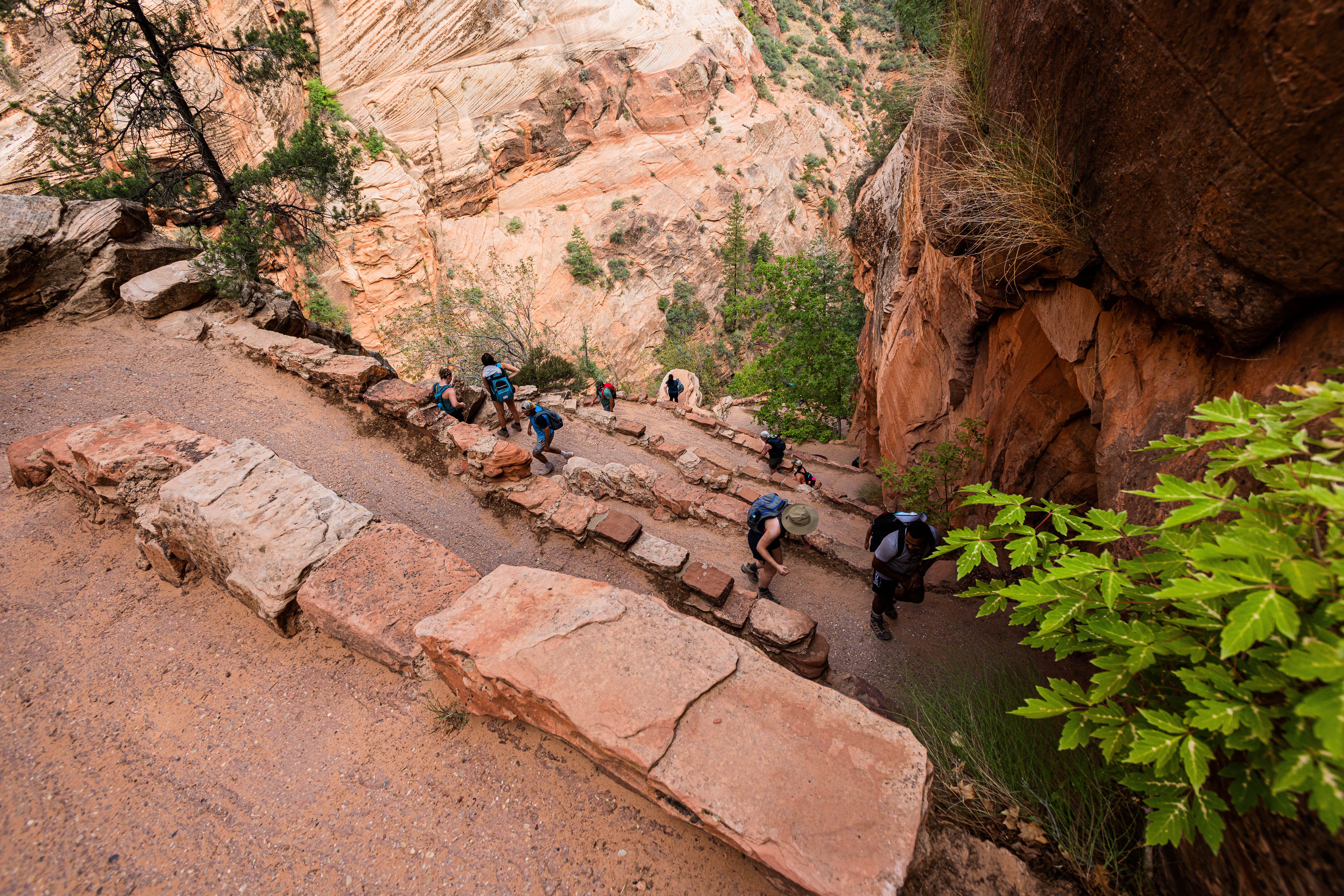 You see that path below to your left on the below photos? That is part of your hike to get to Angels Landing. You go up that way, and you go down that way. Be prepared. I was carrying about 10 lb of camera equipment. That made it twice as hard.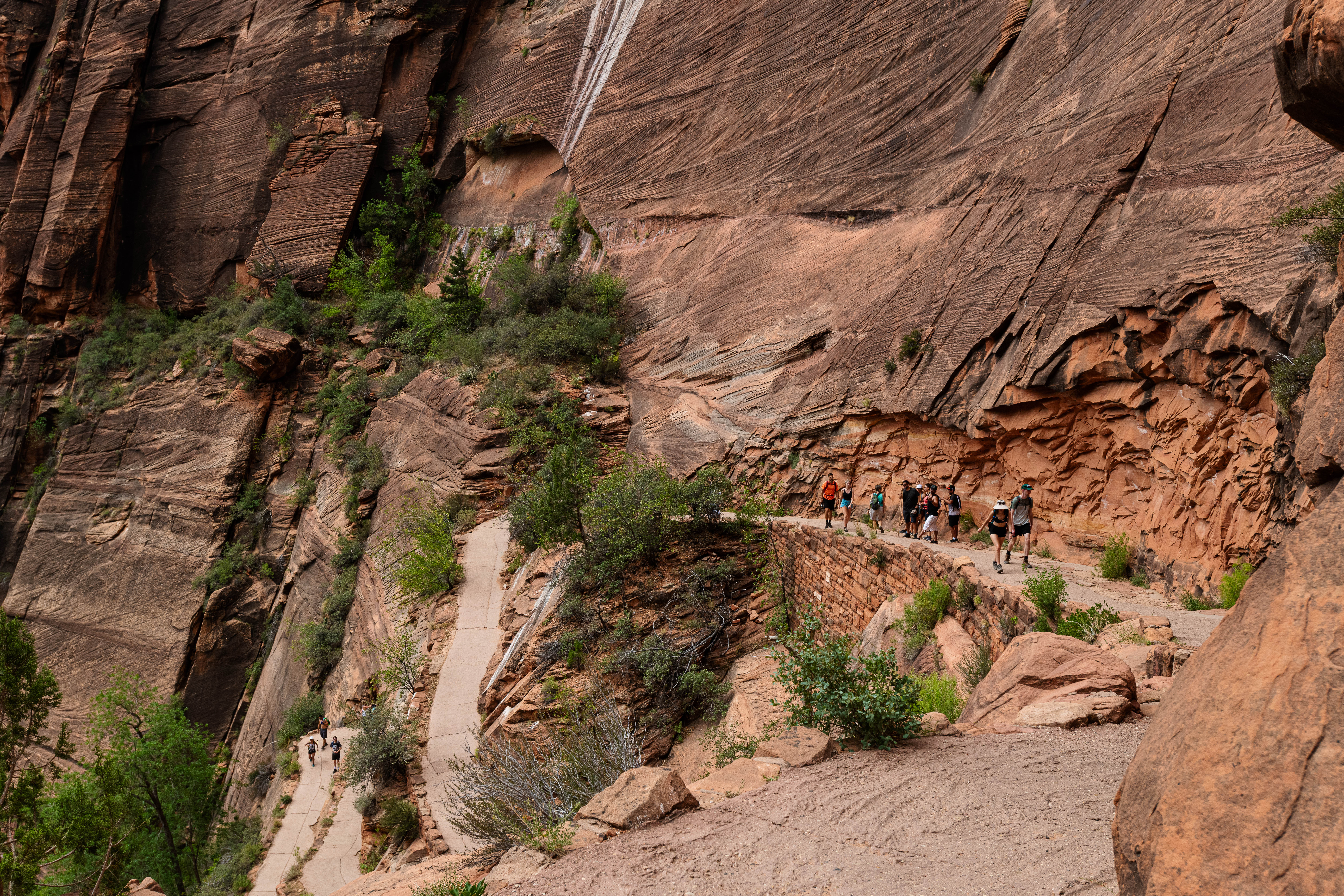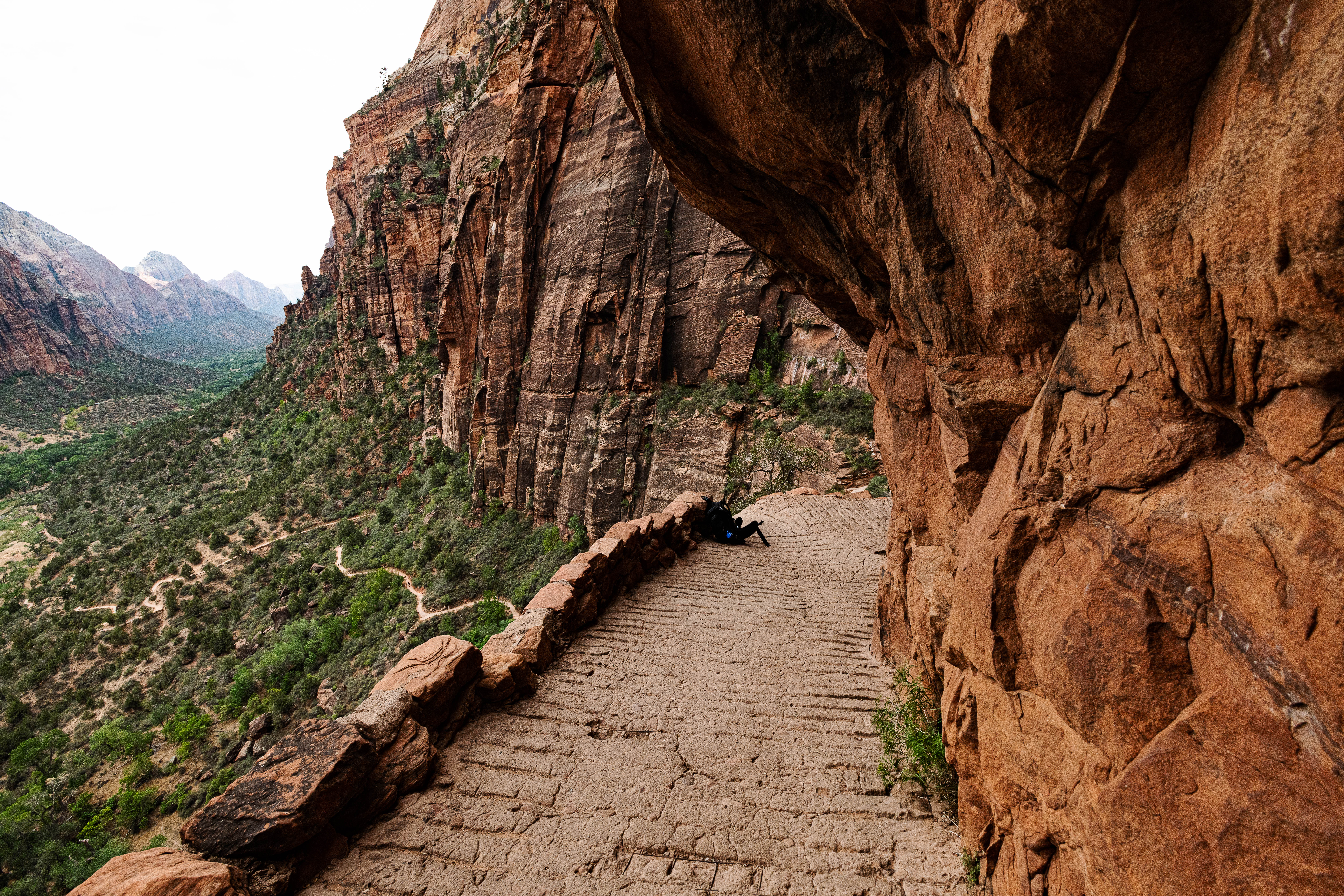 Ok, look, I know that Zion is not for everyone. Most of the people were under 40 years old here. I was the old timer, but still cranking. However, the people made it fun. You meet people from all over. You never know their names but on these types of hikes you become fast friends. Then you keep hiking and you never see them again. It is that way, but everyone is having a good time. The weak and the lame are still back at base camp. Here we had a group of teenagers all hiking together. I think they were all friends. I told them to turn around so I could take their photo. Then, they kept hiking. I was going down, they were going up.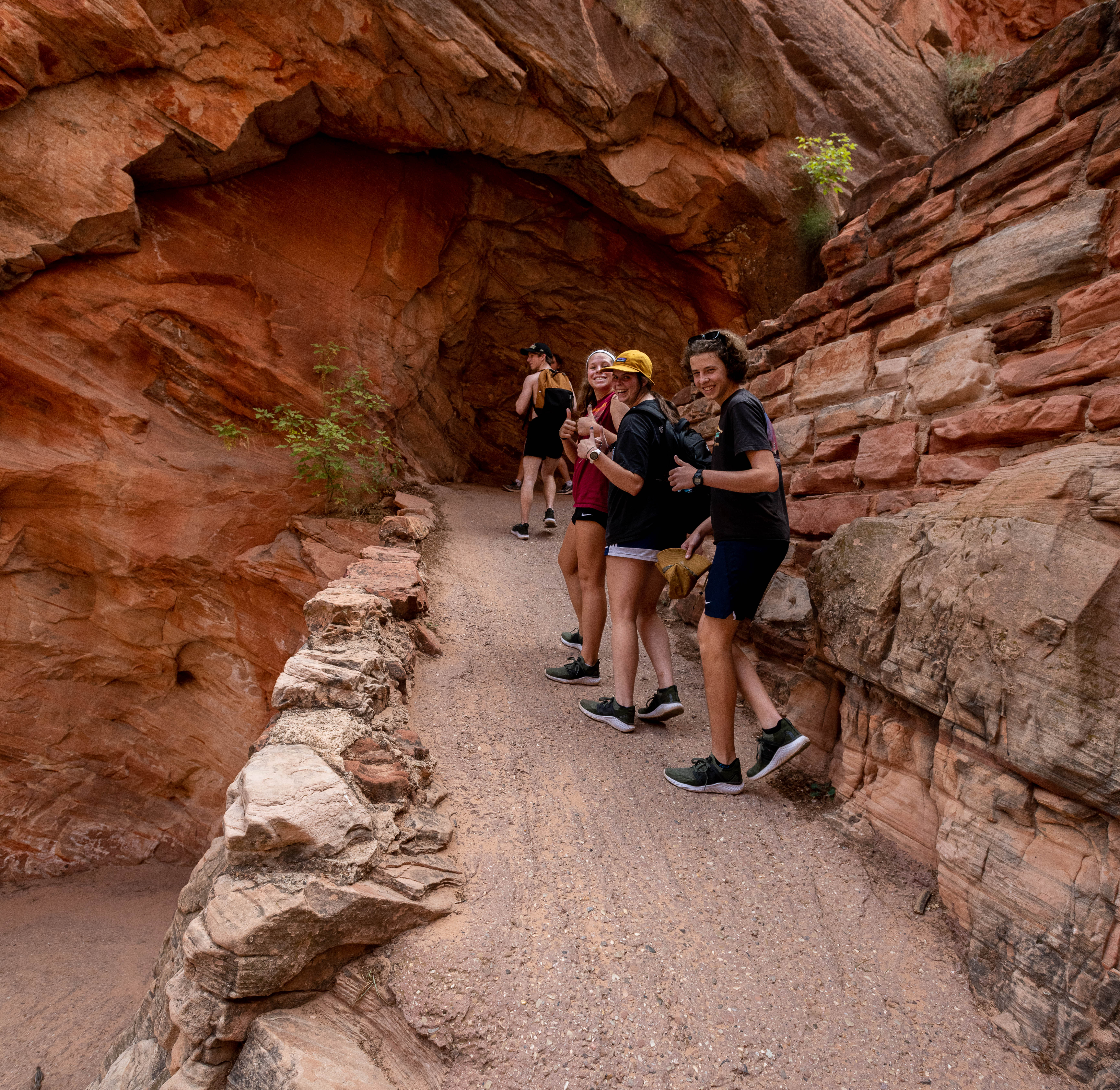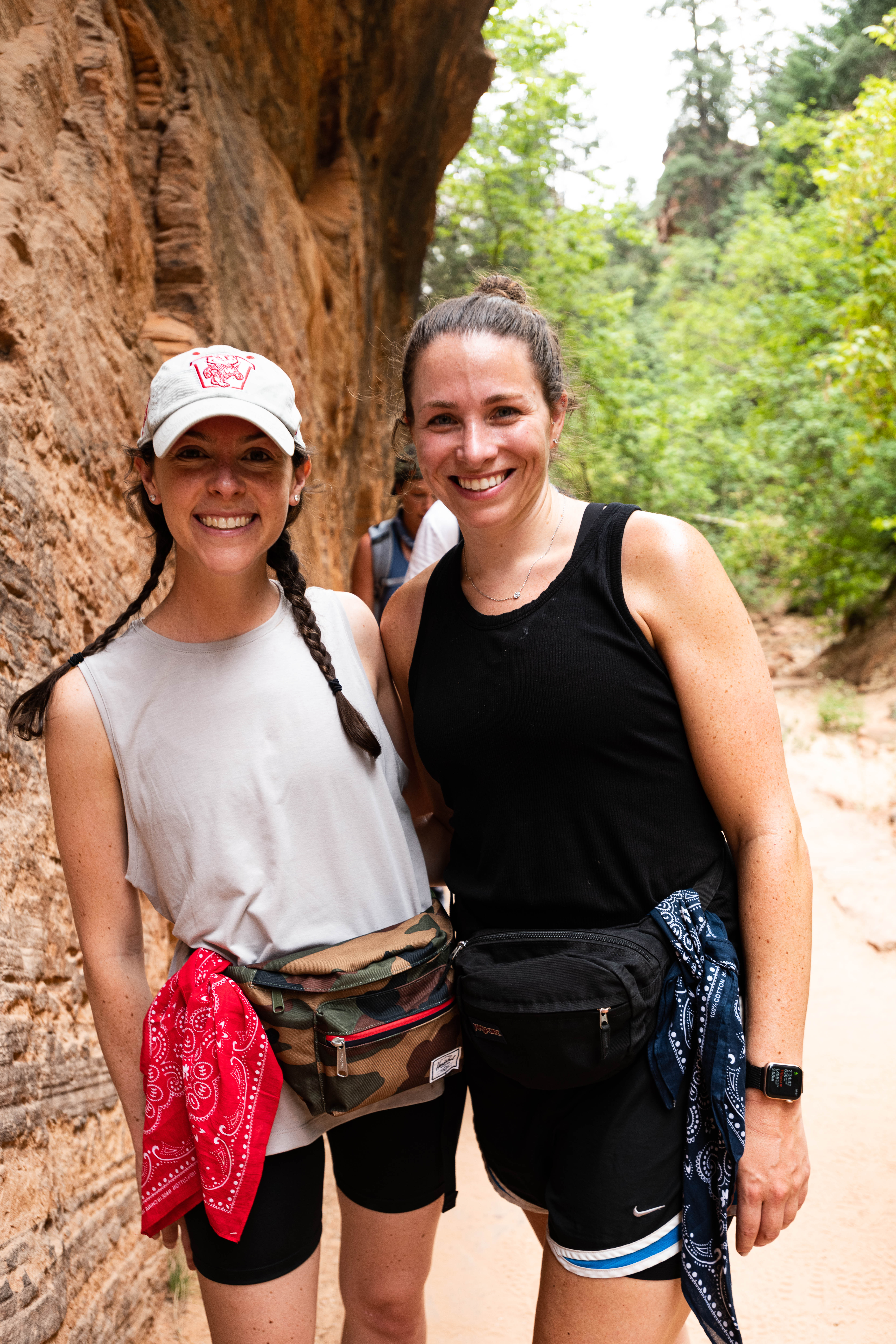 So, what is the scoop on the two beautiful young ladies smiling for my camera? Well, I am glad you asked. I was standing there adjusting my camera for the next shot and they came up to me and ask to take my picture. That is correct, they wanted my photo. Who am I to refuse two lovely young ladies and their request. So they took my photo, then I took their photo. I was walking down and they were going up, so we never saw each other again. One thing though, it proves that I still have some zing left. ha.