THE EMERALD POOL ZION NATIONAL PARK
Well, Emerald Pool at Zion is not the most spectacuar hike there but it has some intersting places to photograph. Most of which are the stairs built into the mountain. There are 3 pools, most of which were boring when I was there (July 2021) because it had not rained much and the water was low. But, it is better than nothing. Hiking was the big experience at Emerald Pools, but not the pools themselves.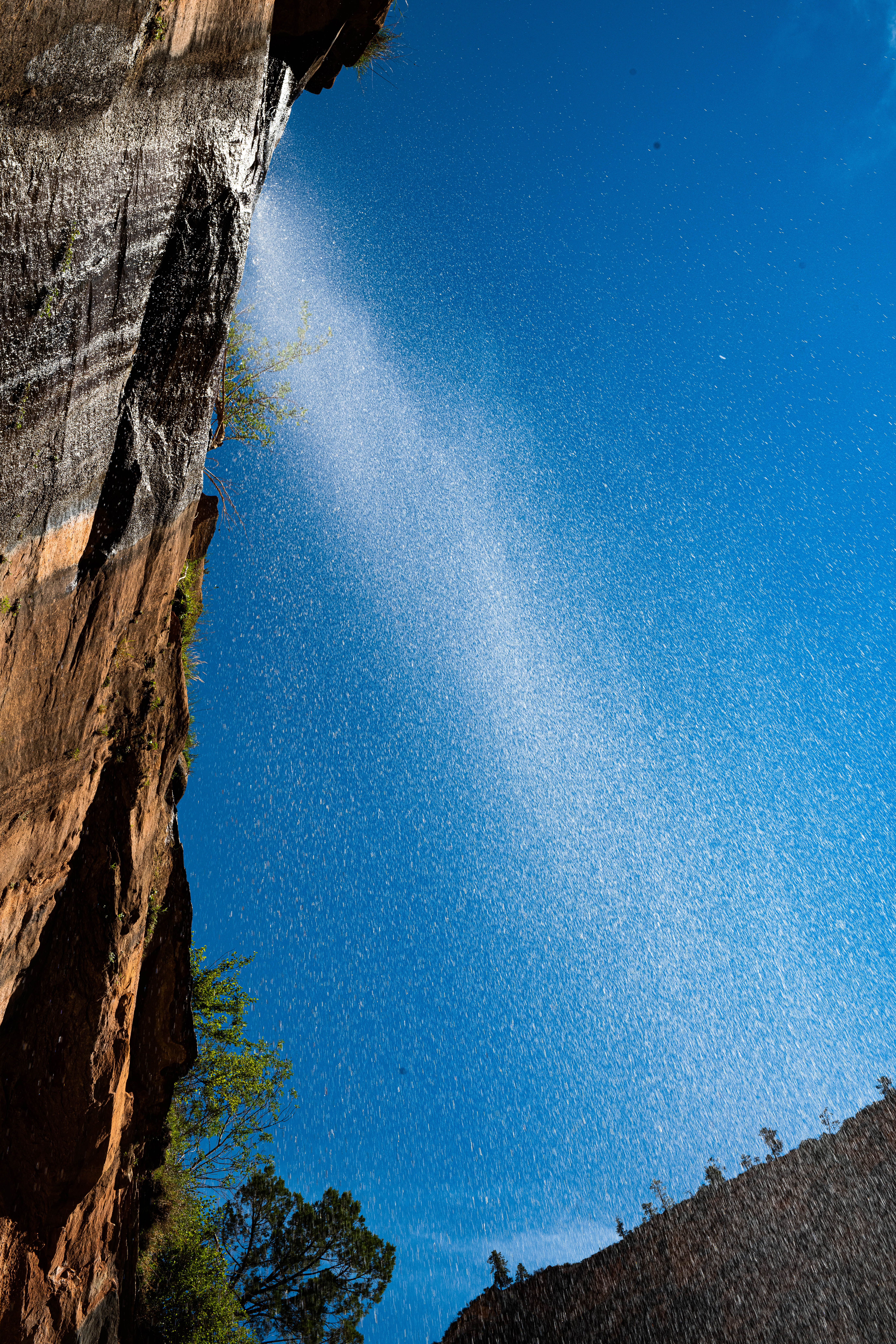 Hiking, and hiking, and more hiking, this ain't Disneyland. You have to work at it here.
This is one of the pools in the Emerald Pool hike. Not to interesting, but it is there.